Children, parents, grandparents, your best friend… there are special people in our lives. While photography is a beautiful way to remember moments in our lives with these most cherished people, there are times when we want something a little more than a photograph. A hand-drawn portrait transcends a photograph and takes the likeness of loved ones to a new place. It's a more personalized way of remembering the people you hold closest to your heart.
Materials Used
Colored pencil is a versatile and unique medium to use for portraits. It allows for the layering of colors and tones, as well as precise control over the lines in the drawing, which is so important for hair.
I use a thick paper called drawing board for my portraits of people. It's thick and sturdy, and the surface is textured in a way that allows me to layer on color and is part of how I can achieve such life-like skin tones.
The photographs that I use to create each portrait are my most valuable material. Without high quality photographs, I cannot create high quality art. Be sure to learn about what makes a good portrait before selecting the photograph you want me to use.
Examples of Portraits
This portrait is of my husband's grandfather, Neil. Here you can see the actual photo I used, as well as the finished portrait.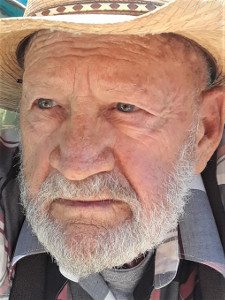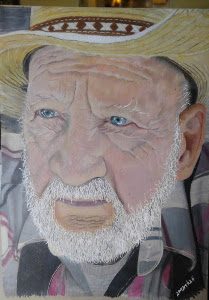 Gallery of Portraits